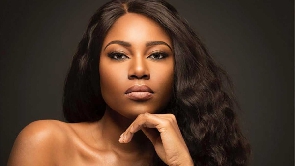 Actress, Yvonne Nelson says all Christians need is embedded in the bible so they should stop chasing Pastors and wasting their monies on them.
According to her, Pastors are in business to take their monies so Christians need to be wise so Pastors don't take their money.
The actress who is a known activist made this known on her official Twiter handle.
She said "You dont even get it. Put your trust in God not pastors! Your ears are always ready to hear BIG things that are gonna happen,thats how they take your money!
That thing you wanna hear is in the Bible! Read it yourself…dont wait for a pastor to tell you"