Rosemond Brown has once again seized the Valentine's Day opportunity to show off her precious assets to mark the day.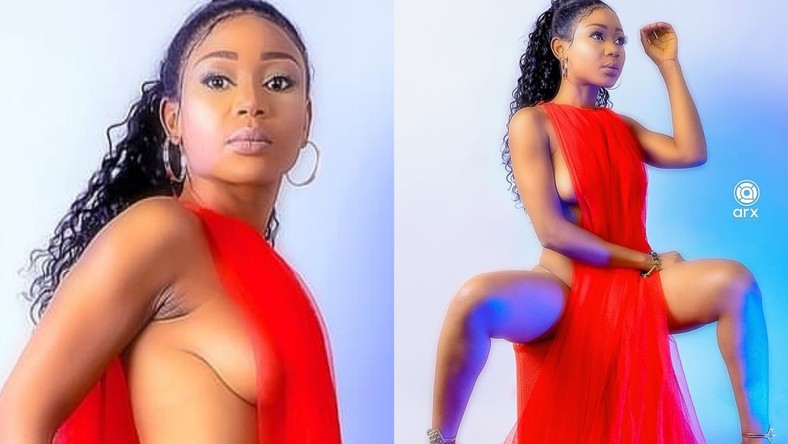 The fast-rising actress is known for her blunt and weird lifestyle on social media and she hasn't disappointed her fans by going 'Kim Kardashian' on them by sharing photos that leaves less to imagine.
Though Kim Kardashian usually shares racy photos as this for paid ads or to promote her businesses, Rosemond Brown did hers for the viewing pleasure of her fans to wish them a Happy Valentine's Day.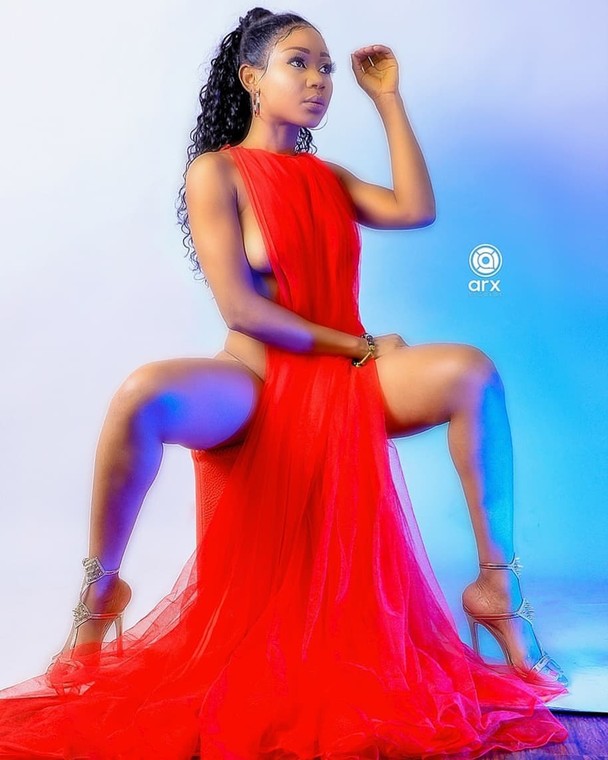 With no underwear, she wore a long red dress which partly covered her 'temple of God' leaving the side of her "melons' down through her 'bum' and thighs on wild display.
However, some of her fans seem not to be happy with her exposure and have been lambasting her for going that far.
Due to our website policies, we can't share the exact photo here but you can read the reactions from some of her fans below.